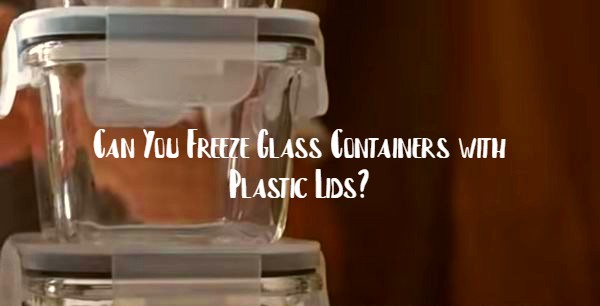 Father's Day is coming soon. Are you going to give a special party to your dad? Serving a big breakfast for their dad, your kids would need your help. A piece of useful advice might be necessary. They might concern storage of cooked food and leftovers. Can you freeze glass containers? It's possible if you do it safely. Basic safety precautions are essential to know and follow. Quality of the packing boxes also matters. If your child enjoys cooking, it's great. Teach her or him to store your delicious and healthy dishes. Do you wonder how to do it too? Keep reading the article to discover some tips and tricks.
Pros and Cons of Glass Jars and Containers
Are you going to eat out on Father's Day? It's a great idea. Celebrate the holiday and the hero of the day in your favorite restaurant. In Missouri, it's getting much safer and easier now. 50% of tables would be busy and you may not wear the mask.
Eating outdoors is another great opportunity to meet together. But will you take your foods along in glass containers? They might be a bit heavyweight and fragile to carry. Your cool containers for freezing soup can contain glass bowls. These perfect vessels are:
clean;
transparent;
attractive;
durable;
dishwasher-safe.
Glass is a safe and natural material. It's inert and non-toxic. So, it won't react with acidic foods like sauces or juices. Smooth, non-porous surface of glass containers is easy to clean. But can you put mason jars in the freezer? These clear storage vessels are durable. They don't crack like cheap plastic items. They withstand exposure to heat, but not a thermal shock. Your beautiful transparent jar may break due to a sudden temperature change.
See interesting information about best containers for freezing soup!
Types and Applications of Glass Containers
Do you kids already know how to lay a table for a party or a dinner? If they like mason jars, it's great. They are beautiful, eco-friendly and handy to use. Simple, but functional jars might become a part of your romantic decoration. You can use them:
as floral vases or candlesticks;
to preserve fruits and vegetables;
for storing liquids such as juices, jellies or soups;
to keep non-perishable substances like flour, salt or sugar dry.
Some glass storage containers with glass lids that lock are airtight. They withstand sterilization at 210-225 degrees Fahrenheit. It lets you store your jellies or pickles for up to 12 months. You may keep your canned food fresh at room temperature or in a fridge. Sterilization also kills harmful microorganisms like bacteria, fungi or viruses. And makes everything tasty and healthy.
Square and rectangular vessels are even more versatile. Your glass food storage containers are stackable. Most importantly, they let you save space in your freezer or pantry. Besides, they are handy and leak-proof. You would use your sturdy vessels for years.
More information can be found here: best glass food storage containers!
What is Better to Freeze Food in Plastic or Glass?
Transparent, non-porous vessels are much more functional than plastic storage containers. Coming in convenient sizes, they simplify your food storage tasks. Round vessels look sleek and clean. Why don't you serve your delicious soup in them? These bowls might be more beautiful and durable than ceramic dishes.
Absence of corners is beneficial. It lets you avoid waste of food. Allowing air circulation in the fridge, it makes your delicious food cool down faster. Material type also matters. Borosilicate or temperate glass is resistant to shock and heat. Containers of this kind are safe to microwave or and freeze.
You can use them as cookware or to bake your delicious pie. The common or standard glass would not withstand it. What about modern, synthetic materials? Is it safe to freeze food in plastic containers? Impact-resistant polyethylene like HDPE or LDPE suits the application. They are long-lasting, resistant to vapor and moisture. They meet strict FDA requirements for direct food contact.
What Plastic Containers Are Safe to Freeze?
Plastic is a group of materials. They include a diversity of semi-synthetic and synthetic polymers. Thin or thick, solid or flexible containers are handy and multi-functional. They are:
lightweight;
easy-to-carry;
leak-proof;
environment-resistant.
These vessels suit outdoor and traveling applications the best. They find a place in your backpack or trunk. Items that come with airtight lids would be useful in your pantry. They may contain dry products and powders. They might be not as durable as glass, but still better than paper sacks. At least, they are resistant to moisture and other environmental factors.
Can you freeze food in glass containers with plastic lids? Safe, BPA-free items do the job. Containing advanced materials, like PET or polypropylene, the lids are durable and leak-proof. Quite naturally, not all plastic containers are safe to store food. Cheap, flimsy ones don't last long. They might warp or crack due to a drop or bump.
Plastic hardly withstands heat. Its exposure may make the surface leak harmful chemicals into your eating. But all these materials tolerate cold and freezing temperatures.
Advantages of Silicone Food Storage Vessels
Top-quality plastic containers are stackable and leak-proof. Some of them are sturdy, easy to clean and use. Thick, non-porous plastic surface is still not completely hygienic. It easily absorbs stains, color and smell of eating inside them. Durable, safe plastics don't melt. They withstand high temperatures up to 150 degrees F.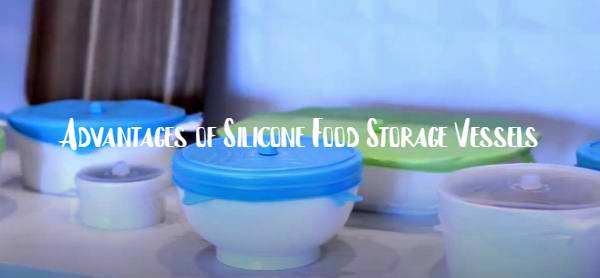 So are the lids. Additionally, their flexibility is beneficial. Going to microwave your eating, you would better take the lid off. But coming with reliable snap-lock mechanisms, they are airtight and secure. Innovative, synthetic polymers are even better.
Are silicone containers microwave safe? Flexible like rubber, but coming with a smooth, non-porous surface, they are perfect. These food storage products are beneficially resistant to:
heat;
moisture;
impacts;
bacterial buildup.
Your favorite silicone food storage containers are lightweight, intuitive to clean. You can easily put them into your freezer, dishwasher or oven. It doesn't absorb odors or pollute the environment. Chemically inert surface is durable. It doesn't stick to your food, streamlining baking.
Quick answers about best silicone food storage containers!
How to Freeze Food in Glass Containers?
I would still prefer these durable, clear vessels. Healthy benefits may become critical nowadays. Appearance also matters. Will you serve your delicious T-ravs in plastic packaging? Upon bringing home hot flying rolls in a plastic sack, you'll place them into a bread plate or bin.
Flexible silicone is not the best to store liquids. It may spill out your delicious homemade soup. Can you freeze glass jars of spaghetti sauce? Of course, you do. But you should choose top-quality, suitable glass containers. They are to be:
new;
straight (without shoulders);
wide-mouthed;
thick-wall;
temperature-resistant.
Try to prolong the life of both your container and the household appliance. Will you cool down hot food by placing in the freezer for short periods of time? It would impair its performance, defrosting the other foods around.
Thus, going to freeze spaghetti sauce, prefer tempered glass. Original, store-bought packaging does the job. But you are to consume a bit of sauce to leave some room at the top. Freezing the liquid expands inside the jar. Additionally, don't screw the lid on too tight. It should let the air inside escape.
Bottom Line
All types of top-quality food storage containers are useful. Plastic ones benefit you during trips and picnics. Silicone bakeware is versatile. It lets you bake, microwave and store your delicious food at home. Mason jars are clean and decorative. But if you are going to freeze liquids, glass containers are preferable. Durable and non-toxic, they suit the application. Just pack your food properly. Choose suitable, top-quality containers. Clean or sterilize them, if necessary. Consider expansion of liquids and available air. Let your food cool down at room temperature. Take your time before putting the jars into the freezer. Thus, you get healthy, fresh and tasty food anytime you need it.